29 Apr 2022
---
Cascade's Decade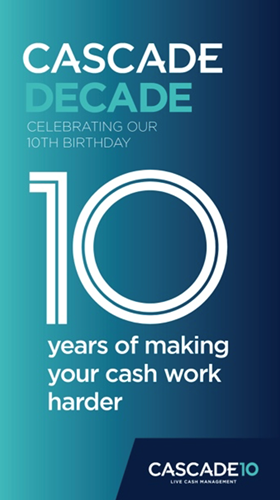 Did you know that corporate cash deposits have increased by £89 billion since 2020? Whilst times continue to be uncertain, we all need a safety net.
97% of organisations particularly in the manufacturing industry faced supply chain disruption in 2021 and 37% of those organisations are concerned about what the future holds - it's more important than ever to be prepared against adversity.
A larger cash buffer does not mean a lower return. Interest rates are continuing to rise and there is no better time than now, to start making your cash work as hard as you do.
Call us today on 0800 054 1414 or send our savings experts a WhatsApp on: +44 7703 821480